Lappeenranta, Finland – Soletair Power, the Finnish carbon capture company, has announced a new business partnership agreement with EnviroFM, Ireland's first fully sustainable facilities management company. Through this agreement, Soletair Power will be selling their Indoor CO2 Capturing Air Purifier Units to EnviroFM clients.
The new air purifier units can capture indoor air pollutants and reduce CO2 levels in the office air. The units are equipped with advanced air filtration systems and use a combination of chemical adsorbent particles and high-efficiency filters to capture CO2 and filter pollutants from the air.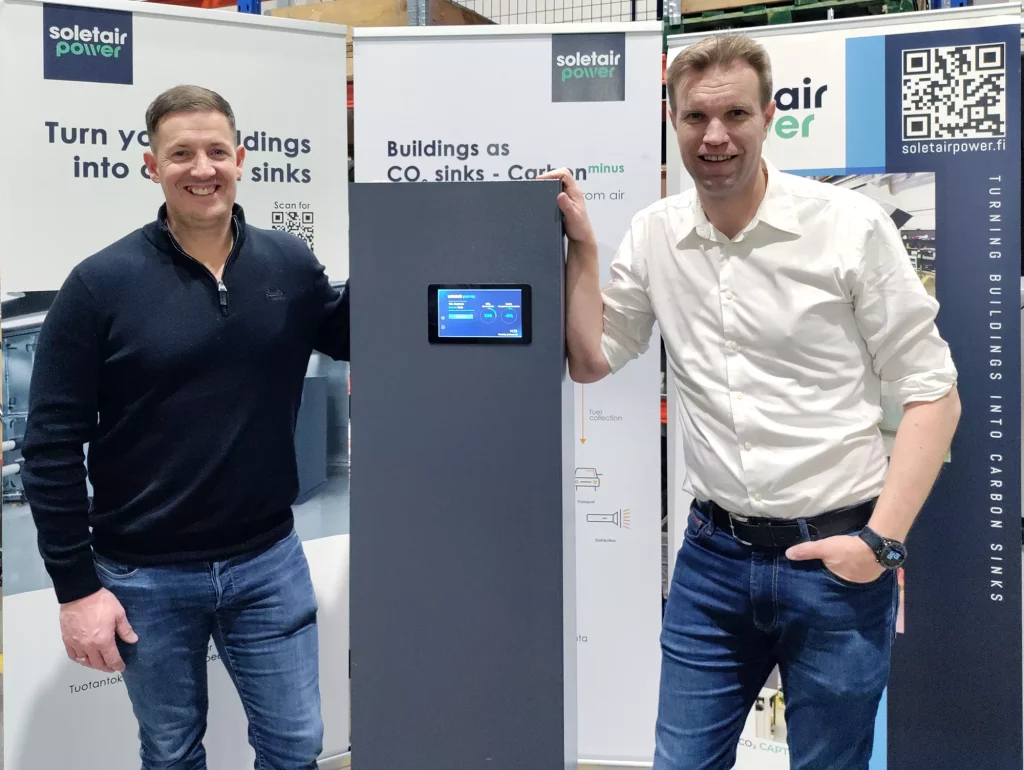 "We are excited to partner with EnviroFM to bring our air purifier units to their clients in Ireland," said Soletair Power CEO, Petri Laakso. "Our units improve indoor air quality and reduce the amount of CO2 in the meeting room air, and we believe they are a great solution for EnviroFM's clients who are looking for ways to improve indoor air quality."
EnviroFM is Ireland's first fully sustainable facilities management company and provides a range of services from energy efficiency solutions to waste management. With the addition of Soletair Power's indoor CO2-capturing air purifier units, EnviroFM is now able to offer its clients an indoor carbon capture solution.
"This is a great way to begin 2023 for Enviro FM entering a partnership with Soletair Power," said EnviroFM Managing Director, David Casey. "To have a prestigious partner like Soletair Power on board in the early phase of growth is a massive advantage for our differentiated customer value. This partnership will significantly contribute to the growth of Enviro FM and our ambitious goal of being Carbon Neutral by 2030."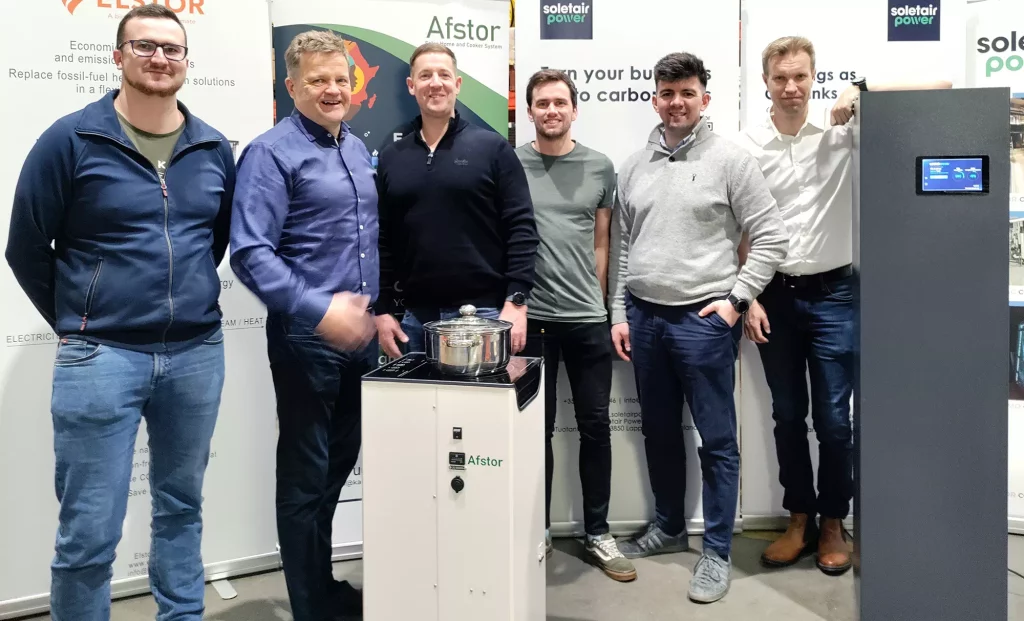 Soletair Power and EnviroFM's air purifier units are now available to EnviroFM clients in Ireland. For more information about Soletair Power's Indoor CO2 Filtering Air Purifier units, please visit www.soletairpower.fi
About EnviroFM
Enviro Facilities Management is an indigenous Irish-owned facilities management company with a team comprising sector-focused and client-orientated industry experts.
About Soletair Power
Soletair Power is a Finnish carbon capture technology provider company developing DAC technology to directly capture CO2 from the air by using buildings' HVAC systems. Carbon Capture through buildings can benefit both building owners and tenants. The integration of direct air capture with a building's HVAC system lowers the overall emission and ensures CO2 lean air for the occupants. Captured CO2 can be collected, transported, and/or stored inside concrete blocks resulting in a long-term removal of carbon dioxide from the air.
For building owners, reducing carbon emissions is essential to meet European Union goals. Accurately removing carbon from their buildings can contribute to sustainability and zero-pollution efforts as the European Union aims to become the first carbon-neutral continent by 2050.