Soletair Power will meet investors, key stakeholders, and potential customers in New York City on October 18th.
On Wednesday, October 18th, 12:00 pm – 5:00 pm ET, we are arranging an exclusive invite-only event at the Consulate General of Finland in New York. We are inviting several professionals from the venture capital and sustainable technology landscape to the event. The event is hosted by the Consul General for Finland, Ambassador Jarmo Sareva, and joined by the Finnish-American Chamber of Commerce.
Participants will hear from Mr. Jamie Hyneman, former co-host of MythBusters; Mr. Andreas Deutschmann, Managing Director, Avalon Securities; and from the CEOs of the awarded climate-tech companies from Finland.
This is an invite-only event.
If you are around New York on October 18th and want to join the event in person or refer someone who should, please send an email to "info@soletairpower.fi" with the subject line "NYCFINN" by 12 October 2023, and we will promptly send the registration link.
Click here to send us an email for the registration link.
Participation is completely free for our invited guests.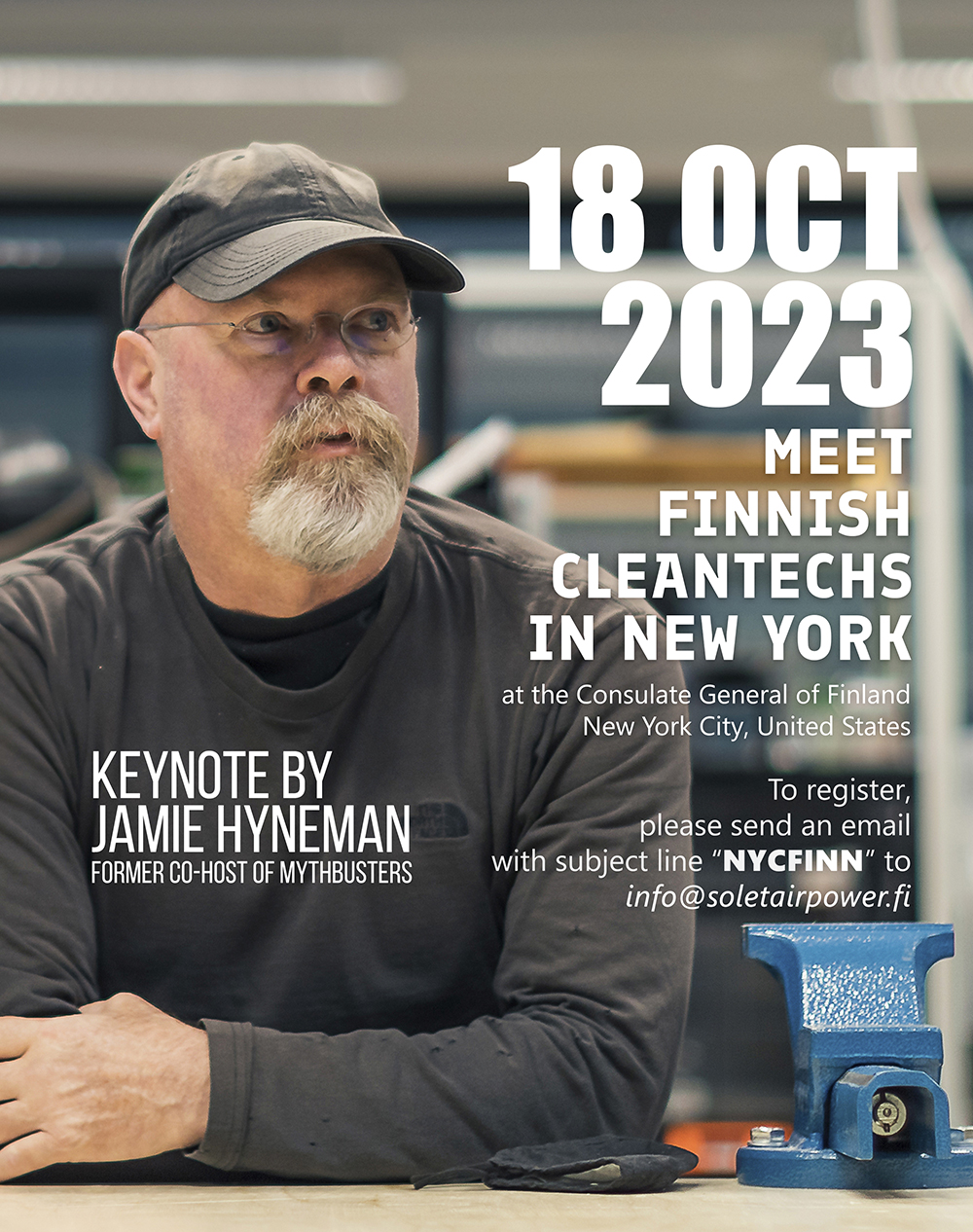 Follow Soletair Power on LinkedIn: https://www.linkedin.com/company/soletairpower/
Learn about Soletair Power's carbon capture technology: https://www.soletairpower.fi/technology/