Soletair Power has been selected as one of the top 10 finalist startups in the PropTech Startup Europe Awards 2023 organized at Realty Belgium (Real Estate) in Brussels, Belgium. The event brought together visionaries, entrepreneurs, and experts in the field to celebrate groundbreaking achievements in property technology.
The PropTech Startup & Scale-up Europe Awards 2023 — supported and promoted by the European Commission, the President of the European Parliament, the President of the European Committee of the Regions, the Vice-President of the European Economic and Social Committee, and several members from the European Parliament, organized by European PropTech Association – PropTech House, FINNOVA (EU) and all the European PropTech/ConTech Associations — is a platform designed to showcase and honor outstanding achievements in the property technology sector. This annual event gathers leaders, investors, and innovators to recognize groundbreaking projects and solutions that are reshaping the real estate and construction industries. It serves as a catalyst for fostering innovation and driving the industry towards a more sustainable and tech-driven future.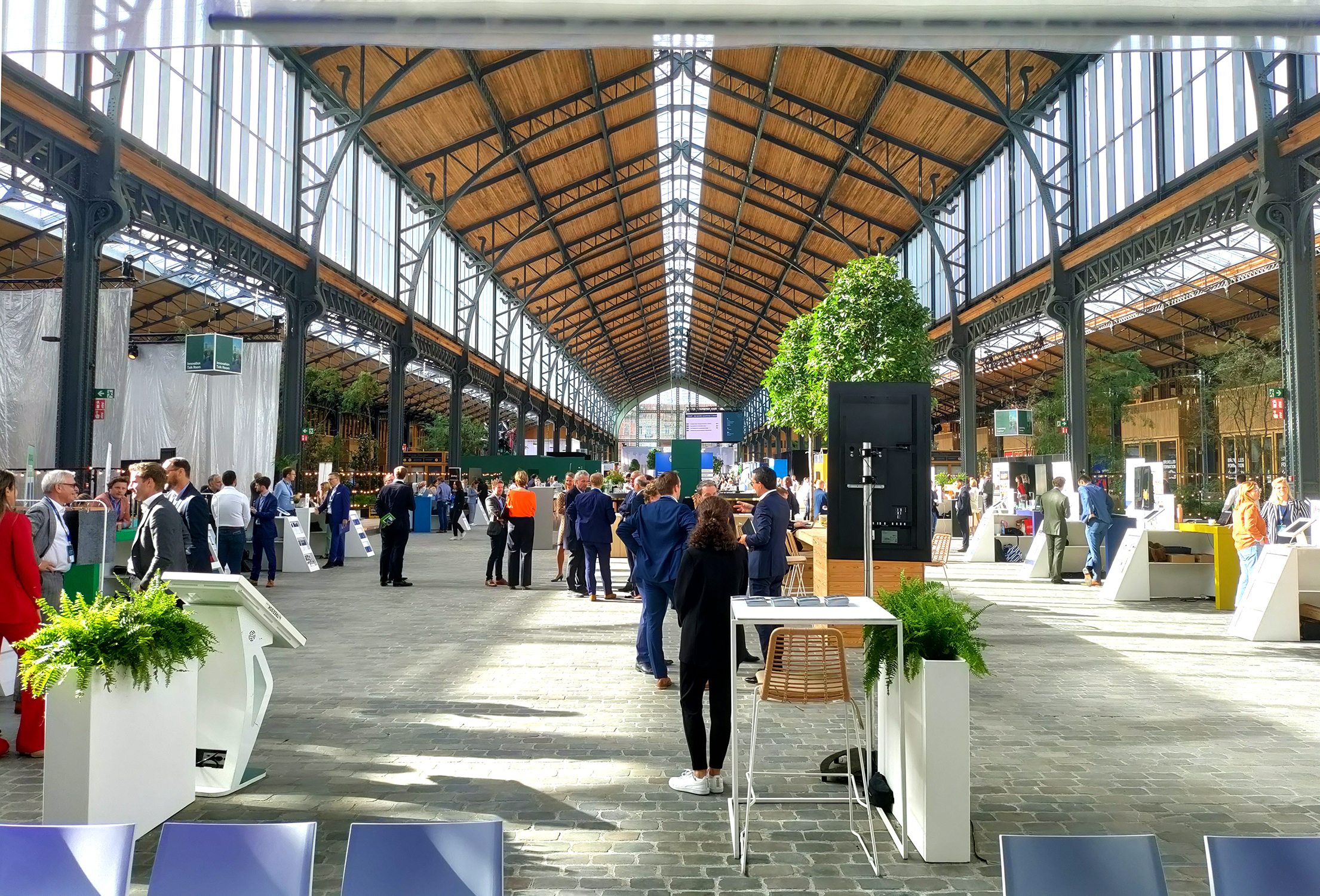 The competition was judged by a panel of 70 experts, each with a deep understanding of the real estate and construction sectors. These judges meticulously evaluated each submission, considering factors such as innovation, sustainability, and impact on the industry:
Tim Weyts: Serving as SME Business Development Director Europe at SD Worx Belgium, Tim Weyts brings over 5 years of experience as an HR sparring partner for SMEs.
Rune Augenstein: Rune Augenstein is a seasoned Managing Director with a proven track record in the real estate sector. He brings a wealth of expertise in areas such as Operations Management, Coaching, Emerging Technologies, Engineering, and Project Engineering. With a solid educational background, Rune holds a Master of Science (MSc) specializing in Real Estate Management from Kungliga Tekniska Högskolan and a Master of Management degree with a focus on strategy and innovation from BI. His strong business acumen and diverse skill set make him a valuable asset in the industry.
Gregory Pitl: Gregory has been a driving force at PATRIZIA AG for over 11 years, where he currently serves as part of the Innovation & Technology team. In his role, he leads the deal team during the investment process in PATRIZIA's strategic tech investments, strategically collaborates with start-up management post-investment, and executes various pilot projects with promising start-ups on both operational and corporate levels. He's also a seasoned public speaker, having participated in several panels and delivered keynotes.
Julia Arlt (Parvanta): Julia, currently the Global Digital Real Estate Leader at PwC in Sydney, Australia, is a multi-faceted professional with extensive experience, including entrepreneurship, sustainability, and mentorship.
Andrew Knight: A seasoned professional in data and technology thought leadership, with a focus on analytics and a strong background in relationship management and commercial expertise. Andrew is currently a driving force at RICS, the global professional body for valuation, land, property, construction, and infrastructure. As the Global Data and Tech Lead, Andrew is responsible for leading and developing programs that enhance and promote the adoption of RICS' Data Standards. These standards play a crucial role in supporting data exchange among service providers, technology companies, and end-users in the built environment and valuation sectors, facilitating efficient and effective data sharing.
Grigor Hadjiev: Holding the position of Global Head of Innovation & European Sustainability at PIMCO Prime Real Estate in Paris, France, Grigor is an expert in real estate innovation, sustainability, ESG, data asset management, and cybersecurity.
Dirk Paelinck, Chairman of the European PropTech Association, moderated the event. His extensive knowledge and leadership in the field ensured that the awards were a true reflection of the transformative potential of Proptech.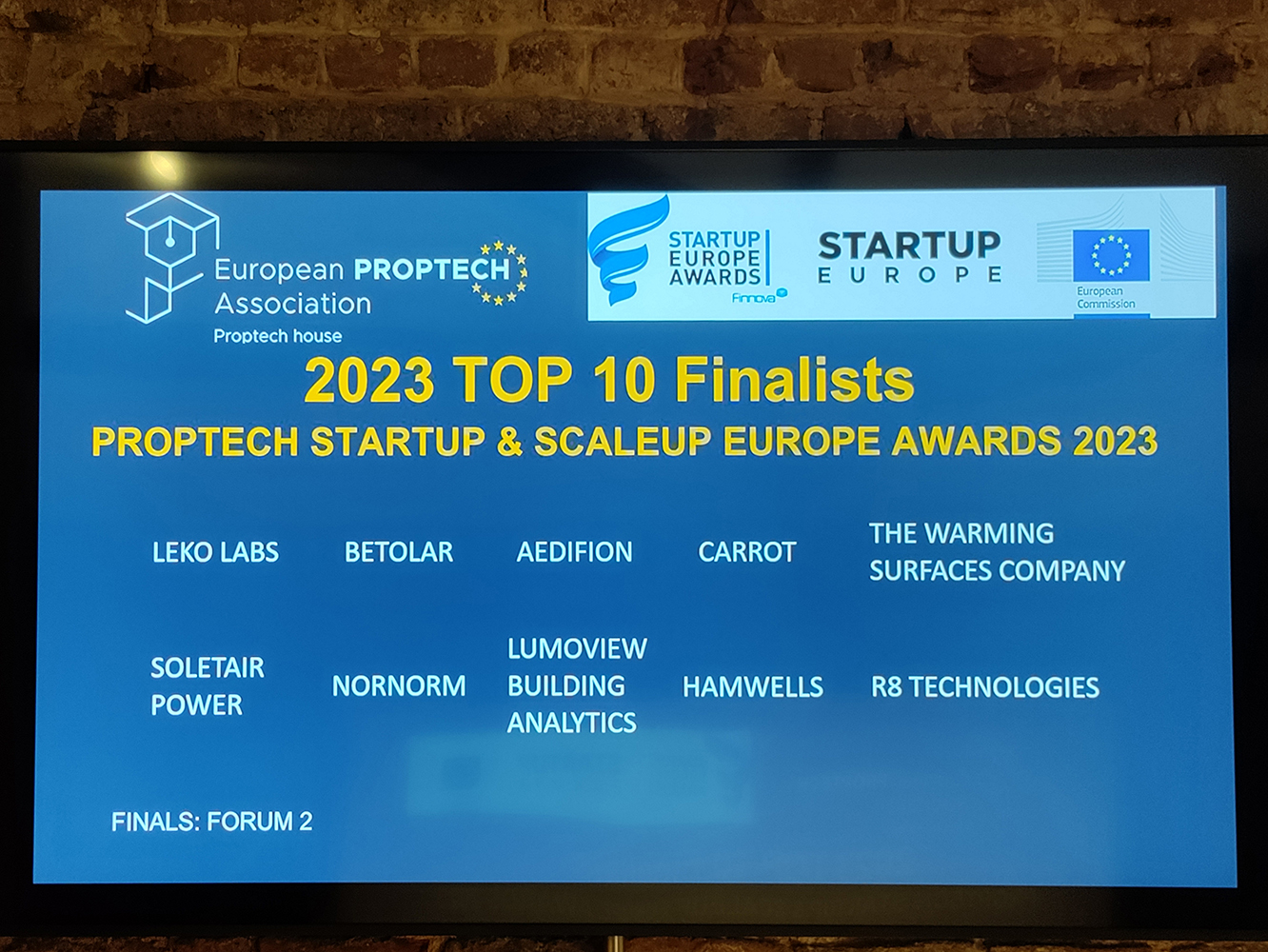 The top ten companies in the European PropTech Association Startup & Scaleup Europe Award 2023 are: