PRESS RELEASE
02/20/2020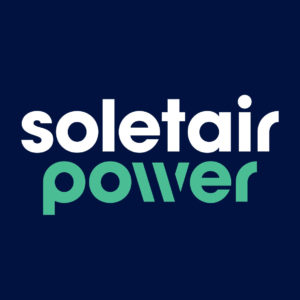 Soletair Power is pleased to announce that technology group Wärtsilä is purchasing a Power-to-X demo system from Soletair Power Oy. Wärtsilä is a global leader in smart technologies and complete lifecycle solutions for the marine and energy markets.
Soletair Power Oy, is a Finnish start-up company that has developed an equipment to improve air quality in buildings by capturing carbon dioxide (CO2) and converting it to a synthetic renewable fuel.
Based in the south-eastern city of Lappeenranta, Soletair Power will build a system that captures  carbon dioxide from the air, produce hydrogen, and then synthesize methane from the carbon dioxide and hydrogen.
The system will be delivered to the Finnish pavilion at the Dubai World Expo 2020 where the synthetic fuel product will be used locally at the pavilion. The system will be a 5 meters long, 1 meter wide and 2.1 meter high compact unit will show the Power-to-X technology in action.
Synthetic fuels will play a crucial role in future energy systems. This demonstration unit will show that technology for 100% renewable energy systems is available already today and can be used in today's infrastructure.
"This will be a huge opportunity for us, since millions of visitors will visit the World Expo and get to see our technology," says CEO of Soletair Power Petri Laakso.
Well-being and productivity of people will be increased due to lower CO2 levels indoors as Soletair Power equipment is used in the building ventilation. The process also generates heat that can be used for other purposes, such as heating of water. In a large scale this kind of equipment can be used to balance the electricity grid.
Matti Rautkivi, Director, Business Development, Wärtsilä Energy Business, said:  It is great that we can demonstrate this Power-to-X technology already this year to millions of people at the Dubai World Expo. This is an important, concrete step towards carbon neutral societies and supports Wärtsilä's strategy in leading the energy sector's transformation towards a 100% renewable energy future.
Soletair Power plans to start the first installation of an equipment unit connected to ventilation of a real office building ventilation in the end of 2020.
For more information:
Petri Laakso, CEO, Partner
Tel. +358 40 544 5646
Email: petri.laakso@soletairpower.fi