Soletair Power proudly announces its nomination as one of the nine exceptional startups to present at the prestigious NEXT.INDUSTRIES Innovation Forum, at the Airbus Hangar in Munich.
The NEXT.INDUSTRIES Innovation Forum took place in Munich on July 13, 2022, and honored the most innovative solutions that address the ESG (Environment, Society and Governance).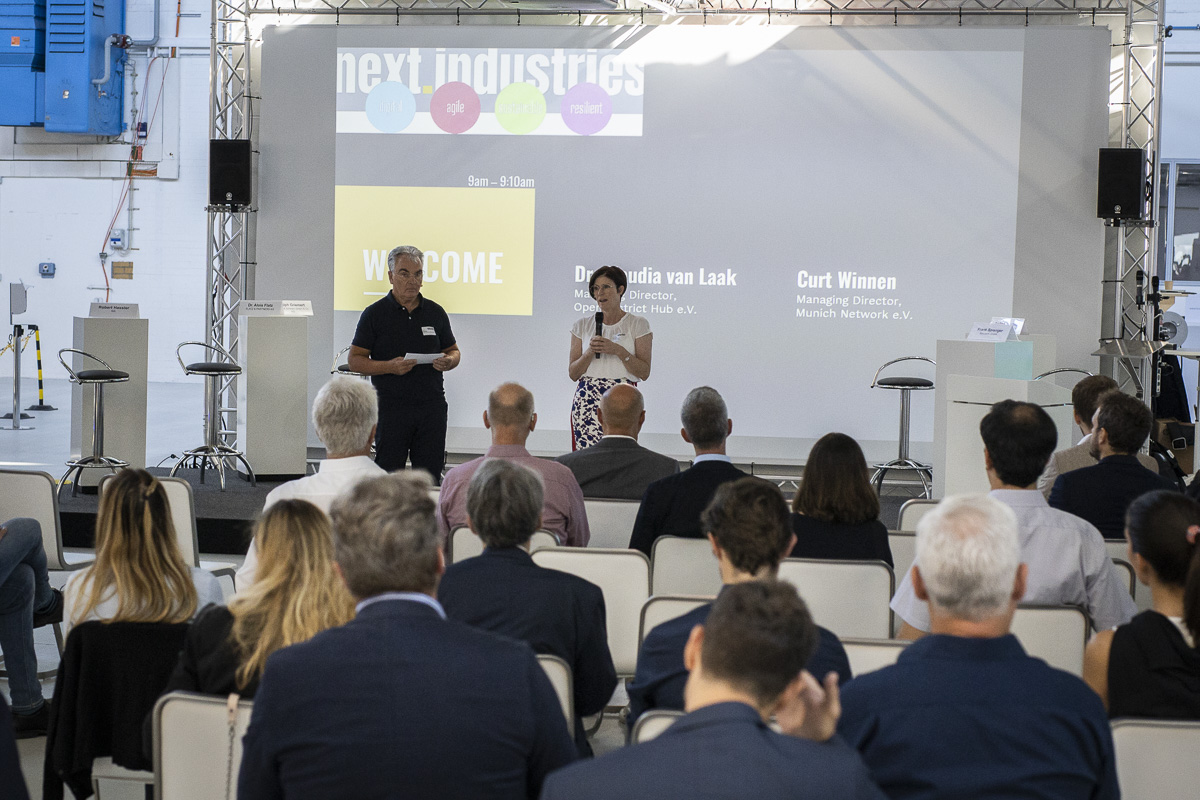 The jury included Kai Engelhardt, Managing Director, Brose Ventures GmbH; Tobias Finkenzeller, Senior Key Account Manager, Dräxlmaier Group; Dr. Anabell Geidner, Head of Corporate Strategy & Innovation, TÜV Süd; Otto Gies, Head of Innovation Incubator, Airbus Defense and Space GmbH; Ralph Griemert, Quality Monitoring and Reporting Sustainability Manager, Rohde & Schwarz and Dr. Oliver Schmitz, Head of Innovation Management, MTU Aero Engines AG.
The event witnessed the unveiling of nine remarkable startups at the Innovation Factory X-Works, located at the Airbus Hangar, 1 Christa McAuliffe Street, 85521 Ottobrunn, Munich.
NEXT.Industries Innovation Forum event was organized by Munich Network, Pinsent Masons, and Airbus Defence and Space.