Soletair Power Oy, Press release, 15 April 2019 at 12.00 EET
Soletair Power Oy, a Finland-based startup in Power-to-X has received EUR 500,000 in seed funding from Wärtsilä Corporation to pilot and commercialize its concept of improving air quality in buildings by capturing CO2 and converting it to synthetic renewable fuel. With the Soletair Power next-generation pilot plant, the company takes an important step in bringing its proven technology to market.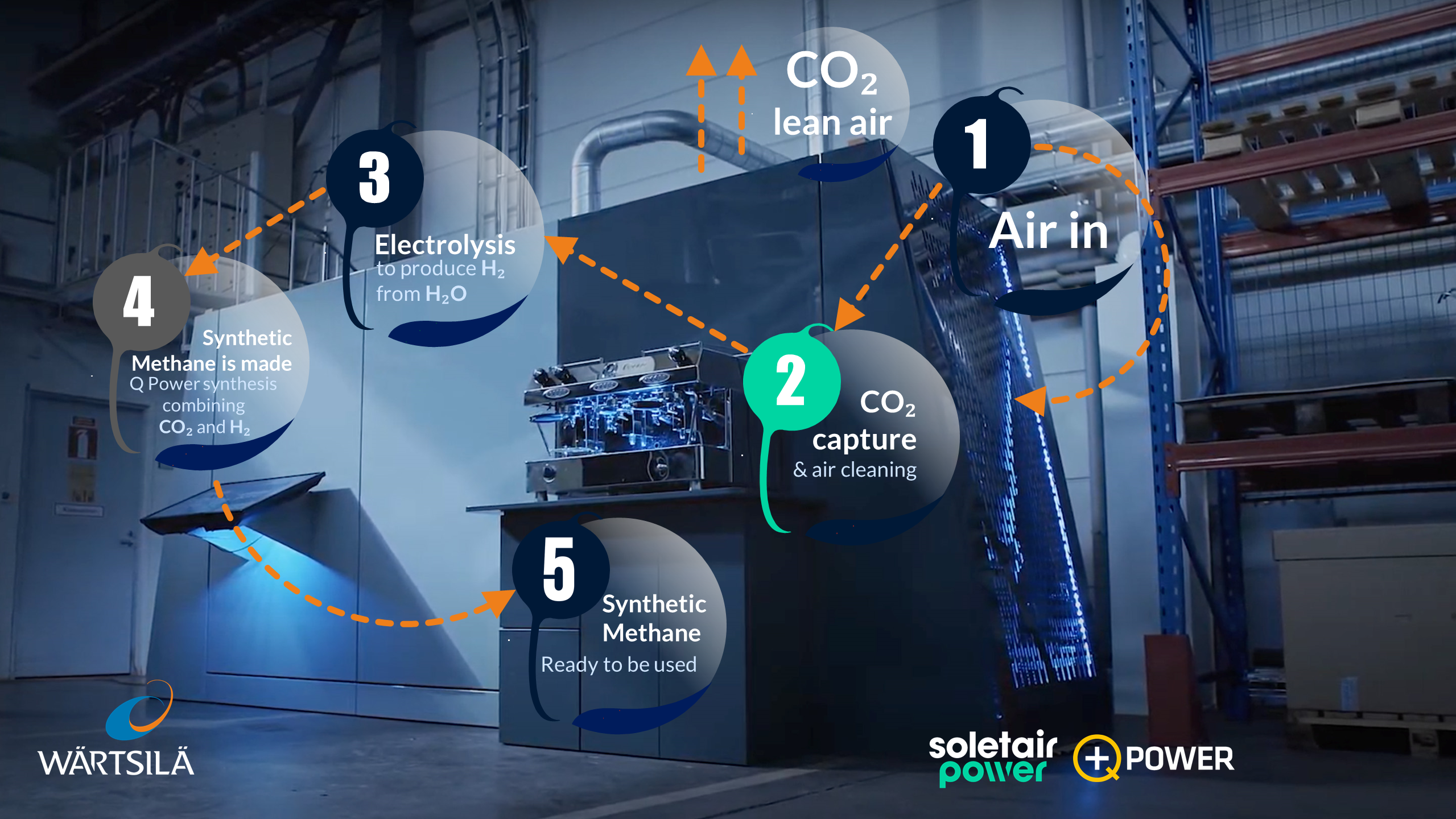 "With our technology, we can improve the quality of indoor air which in turn improves cognitive abilities. Our technology is perfectly suited for offices, schools and spaces where reduced CO2 is a benefit. Furthermore, our solution turns CO2 into synthetic renewable fuel that supports a sustainable, clean, future. We see our technology providing a unique solution to support carbon neutral future for generations to come", outlines Petri Laakso, the newly appointed CEO of Soletair Power Oy.
Soletair Power Oy will be collaborating closely with Wärtsilä Energy Business during the pilot phase and believes that Wärtsilä, through its expertise in the energy industry, is an optimal partner to support the commercialization of its technology.
"We have a world-class team with backgrounds from academia, industry, and several successful startups. I am truly excited to be part of the future that Soletair Power will create", comments Kimmo Rauma, Chairman of the Board of Soletair Power Oy.
For more information, please contact:
Petri Laakso
CEO, Soletair Power Oy
Tel: +358 40 544 5646