On Tuesday 30 November 2021, Mr. Ari Piispanen, Mr. Kari Suninen and Mr. Petri Laakso, the CEOs of the three companies at Lappeenranta, Finland were honored with the visit of His Excellency The German Ambassador Konrad Arz von Straussenburg and Her Excellency The French Ambassador Agnes Cukierman.
The esteemed guests included His Excellency the German Ambassador accompanied by Mr. Manuel Baumgartner, Press & Translator; and Her Excellency the French Ambassador accompanied by Mr. Christophe Manesse, First Secretary, and Ms. Patricia Pouliquen, Economic counselor.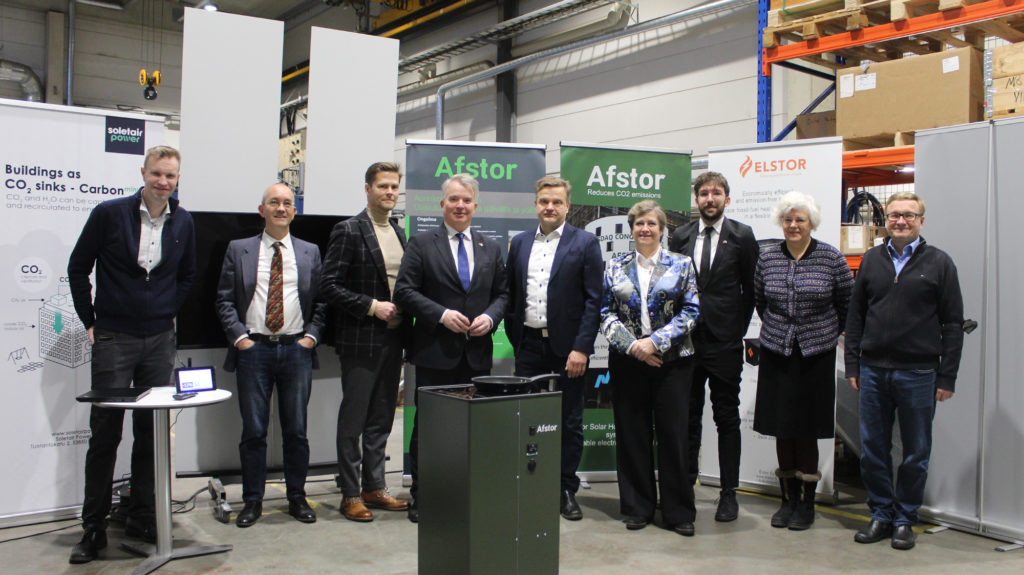 Founder Mr. Ari Piispanen welcomed the honorable guests and presented about the technically and economically viable solutions from Afstor, Elstor and Soletair Power.
Later, the guests learned about Elstor from CEO Kari Suninen and listened with great interest about the innovation and future of steam technology. Mr. Kari indicated that progress was being made in steam technology and the emission-free steam and heat solution of Elstor is one part of the road to carbon neutrality in industrial heat production.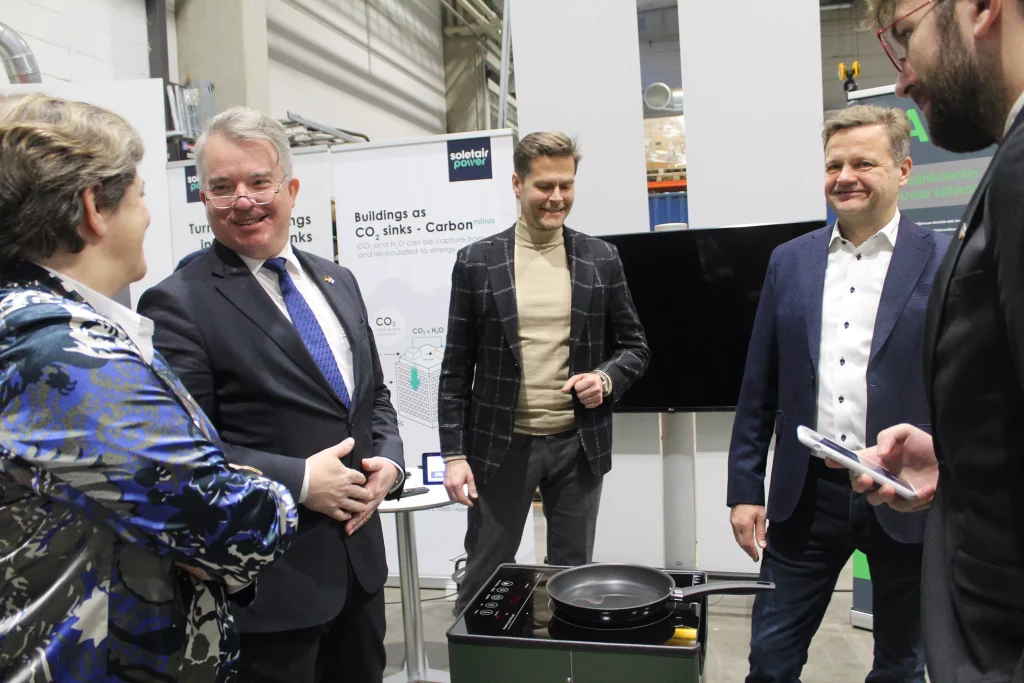 After that Petri Laakso, CEO, Soletair Power, presented about the future of offices and the importance of capturing carbon dioxide from buildings to ensure high productivity from employees. Mr. Petri Laakso focused on the fact that buildings are emitting carbons and Soletair Power with its patented solution would like to play its active role in one of the many processes to reducing emissions. Direct air capture of CO2, people's performance increase, power-to-X, and emission reduction – all can seamlessly be achieved by the integration of Soletair Power's technology in Buildings. Likewise, this can create a net negative solution if powered using renewable energy.
During the visit, matters pertaining to the future potential of the three technologies in the environmental, educational, and economic sectors were discussed. Views were also shared on enhancing cooperation on matters of interest, including climate change.
Soletair Power
30 November 2021