Our Outdoor Direct Air Capture of CO2 Unit is now in operation in ZBT's Hydrogen Test Field, Duisburg, Germany. Modular outdoor carbon dioxide capture units from Soletair Power are designed for affordable high-volume atmospheric carbon capture and utilization.
Technical specifications of the Soletair Power Outdoor CO2 Capture Unit:
Operating for 12 hours a day, this carbon capture unit can remove up to 21 kg/day of CO2 from the air, and compress that to above 10 bar at >98% purity. The system is housed in a 12 m × 2.4 m × 2.87 m container and uses weak base anion resin as the adsorbent for CO2 capture.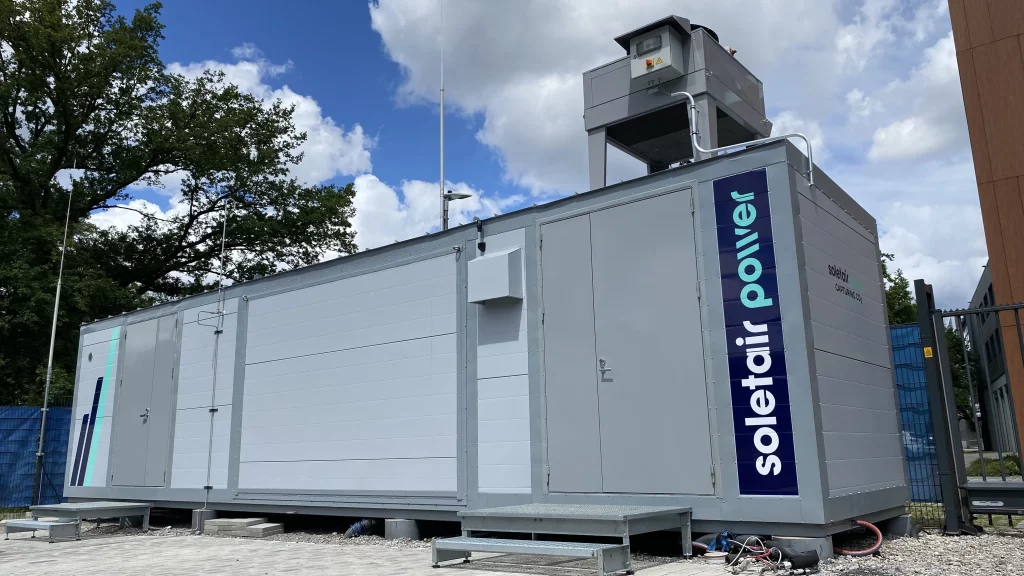 The Direct Air Capture Unit at ZBT is operated as part of the PtG-MSE project, which ZBT carries out with RWTH Aachen University and YNCORIS GmbH & Co. KG. DAC technology plays an important role in the project to provide the amount of CO2 needed to operate the methanation plant. The objective is to achieve a closed carbon cycle at that point by using renewable energy to run the plants. In addition, ZBT takes a great interest in operating and testing one of the few direct air capture units in Germany in order to proceed in this field of research.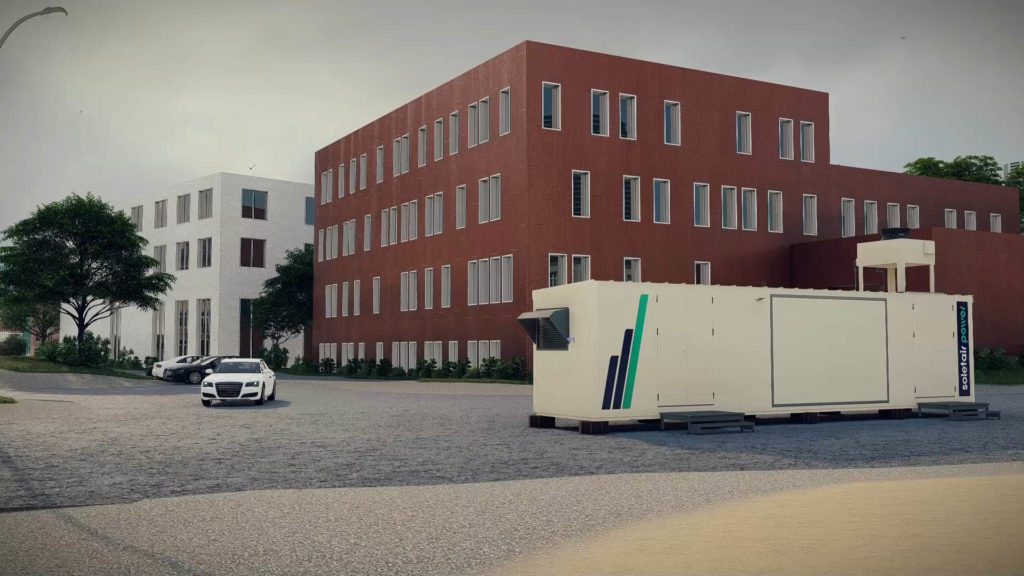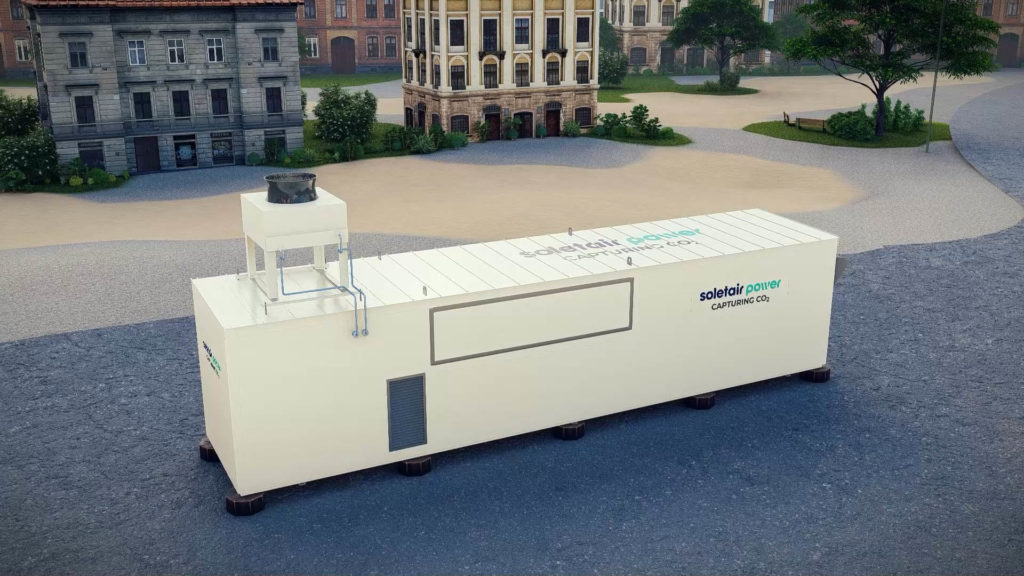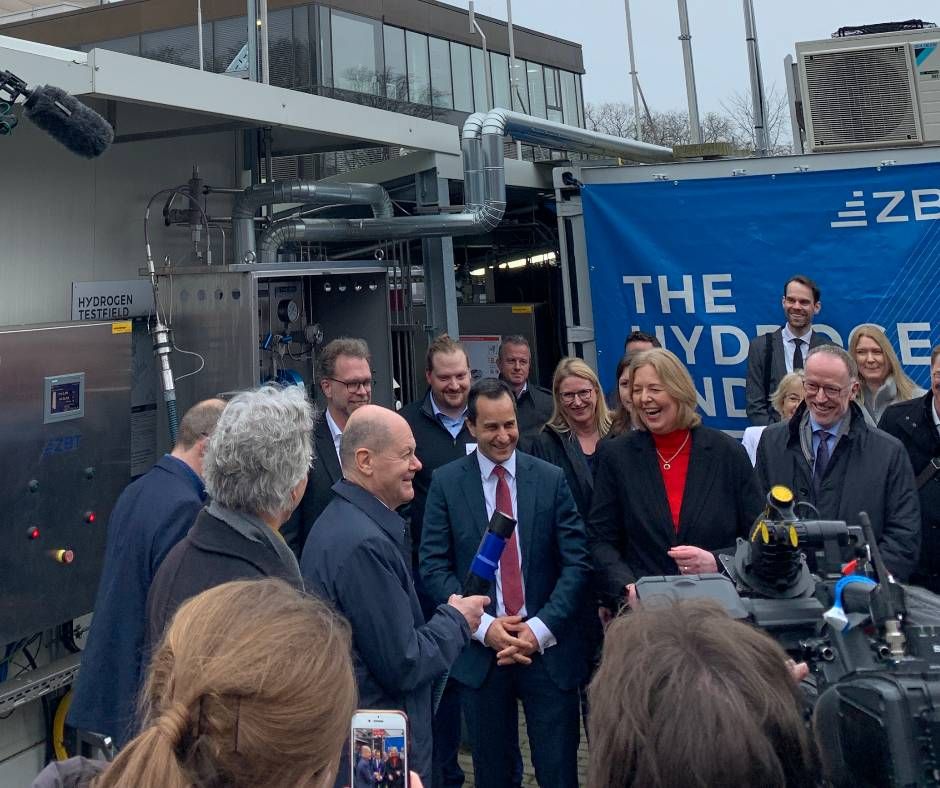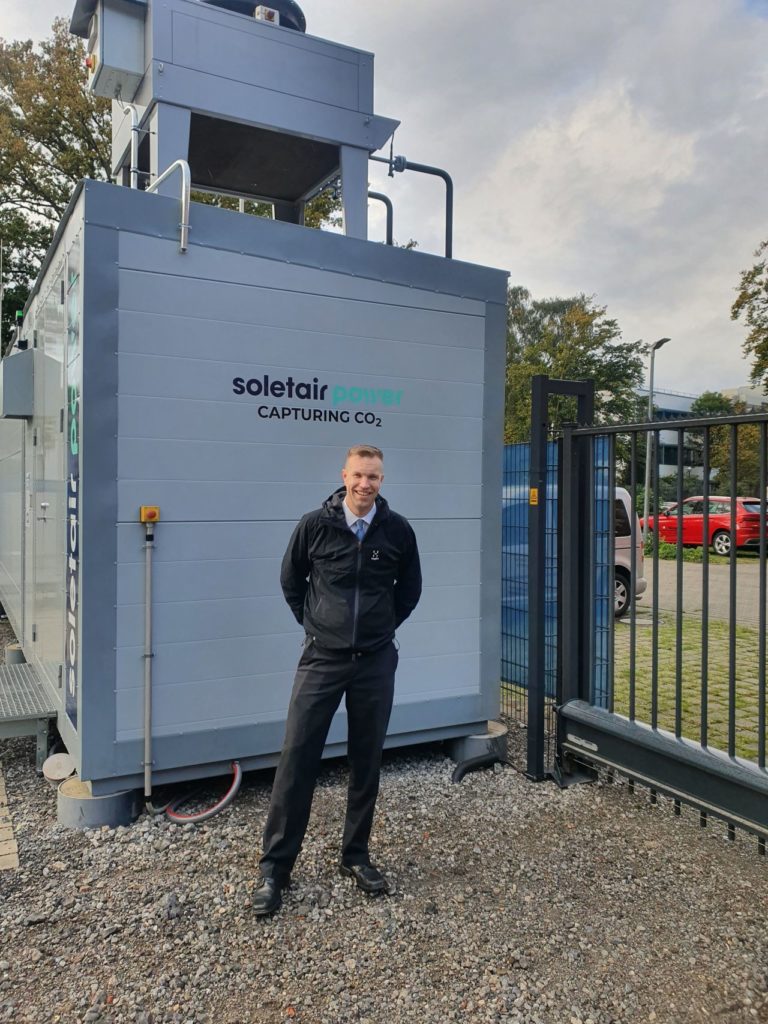 3D Flythrough animation: Soletair Power Outdoor Carbon Dioxide Capture Unit (DAC of CO2) in Germany
Read more about the technical specifications of the Outdoor Direct Air Capture of CO2 unit: https://www.soletairpower.fi/technical-specs-soletair-power-dac-unit-for-zbt/
Soletair Power's CO2-removal solutions:
✅Soletair Power develops modular direct air capture systems that enable companies, corporations, and commercial building owners to capture CO2 directly from the air and be a part of the large-scale deployment of carbon dioxide removal measures.
1. Indoor CO2-capturing air purifier unit for boosting productivity in offices
2. Building ventilation (HVAC) integrated CO2 capture unit for reducing emissions and utilizing captured carbon dioxide from the air
3. Outdoor CO2 capture unit for high-volume carbon dioxide capture and utilization
✅Contact us:
📞 +358 40 544 5646
📧 info@soletairpower.fi
👨🏻‍💻 soletairpower.com
#outdoorunit #capturingCO2 #soletairpower #carboncapture #outdoorco2captureunit